If you are looking for the best VPN in South Africa, we have compiled a list of our top services for increasing your privacy online. In a nutshell, using a VPN allows your mobiles devices, computers, and any other gadgets to connect to the internet safely going via a secure workstation, commonly known as a server that is somewhere in another country. This server then masks your IP address and makes it seem like your location is actually where the server is, placing you in a whole other country.
In South Africa, a lot of users use VPNs because our country is not allowed on some platforms we like to access, or the servers that they offer are limited. A good example is Netflix, which give South Africa a very limited selection of shows compared to the US. A VPN allows you to get what is offered to users abroad.
Now that you understand, what a VPN is, what it can do and why you need it, you might be wondering how to go about selecting one. You do have a range of different options which will be listed below. It is important to note that whatever VPN you use will not be one hundred percent safe as there is no such thing as a 100% safe VPN. But these are the trusted VPNs that are available to maximize your privacy online, each with their unique selling points.
List of Best VPNs for South Africa
NordVPN

+ High speeds
+ Bypass geo-restrictions
+ 5300+ locations
NordVPN has been leading the pack for a long while now. Receiving high praise from a number of trusted outlets. This application has the safest, fastest and most reliable VPN connections at high speeds, and you won't even notice the little bit of buffer that Amazon Prime just performed for your content that's not yet available in your country. NordVPN has market-leading encryption to ensure your complete safety when browsing online, streaming movies and series, and torrenting.
With 5300+servers located around the world, ensuring that no matter where you are in the globe, you can connect to a server close by, assuring your internet connection is reliable and keeping your activity anonymous. Security logs contain no IP addresses, no session information or traffic logs, and an automatic internet kill switch which block's your device from the internet in case the VPN connection drops. You can rest easy knowing that all digital information is entirely safe.
They operate from Panama where there are no mandatory data retention laws. This means that they do not keep your data and do not log your activity at all, ensuring the safety of your privacy. The havey a great reputation across the internet and offer great service and one of the best VPNs available by consensus. Lastly, they give a 30-day money back guarantee. So you can try the VPN and if you aren't satisfied, you get full a refund, no questions asked.
PureVPN

+ A large array of features                  – Historical encryption issues with Windows app
+ 10 multi-logins
+ User friendly with helpful guides for setup
+ No data logging policy
PureVPN provides customized virtual private network (VPN) software for Mac, Windows, Android, and iOS. They offer their customers complete internet privacy. Some of their features include robust data protection, zero-logging policy, 10 simultaneous logins, live chat support, a 7-day money-back guarantee, and more. They operate in Hong Kong which is a privacy friendly region and has 750+ servers and 141+ countries.
PureVPN is the VPN that we use for browsing and the reason is because we found it to be the most user friendly and easy to use. It also doesn't hurt that they have a slick and intuitive user interface (yes, we initially judged the book by its cover, please don't judge us.)
A neat part about PureVPN is that they have a 7-day trial for $1, which gives you a week to try out the experience. And if you decide to not keep it, you can cancel they trial at anytime and you get your dollar back..
---
ExpressVPN

+ High security -High ping rate when gaming
+ Bypass geo-restrictions
+ 30 day money back guarantee
ExpressVPN is the next best VPN application that you will want to use if NordVPN didn't tickle your fancy. It is super speedy and having your data completely protected by having zero data recorded makes ExpressVPN a must for many users who want to ensure complete and utter anonymity. Privacy is very important to ExpressVPN as governments from outside their place of origin can request information; however, ExpressVPN has included within their terms and conditions that they will not share any data with these governments and that they don't have anything viable to share with them in the first place as no useful data is saved.
With ExpressVPN not only are you receiving high security that block out those pesky pop up adverts and keeps your IP address hidden, you will also be able to access other countries libraries on your favourite streaming sites, like Netflix, Hulu and Disney + and also keeping you safe if you are a regular downloader using torrents. One of the perks of ExpressVPN where other services might have a few hiccups is that your speed when connecting to a VPN, only drops a small percentage, so even if you are gaming with ExpressVPN on, your ping rate might only be marginally higher and the chances are high that you won't even notice it.
The reason ExpressVPN is so highly regarded by its peers and users boils down to two basic fundamental elements. Are you actually receiving the service they are promising you and is their after sales support reliable and consistent and on both accounts ExpressVPN exceeds many an expectation. Speaking to various users who use ExpressVPN on a number of devices including android and MAC, every single one only had positive things to say. With a 30-day money back guarantee why not sample the security you deserve online.
---
TunnelBear VPN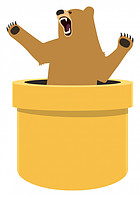 + Simple and easy to use              -Slow speeds for streaming and gaming
+ Allow torrenting                          -Free version has 500mb cap
+ Great after sale support             -350+ servers
+ Bear puns galore
+ Independently audited
+ Audit results on website
Tunnelbear might seem like a strange addition to this list; however, it does serve an adequate purpose. Most VPN's offer high speeds, advanced encrypted security and a host of other features and TunnelBear offers most of these features as well but aimed at a different crowd of internet users. It's a simple VPN application that supports multiple devices, including Windows, Android, Mac and ioS. It comes with a free and paid version; however, the free version comes with a cap limit of 500mb. While not as big as its peers regarding server locations, TunnelBear has 350+servers worldwide throughout twenty-two countries including, Asia, Australia, Europe and South and North America.
One of the beautiful things about TunnelBear is that the interface is simple and easy to use and you can't help but be swayed with a few bear puns now and then. They now also allow torrenting, which is a surprise because they were pretty firm about not letting that through their VPNs. It's nice to see that they are easing up on that restriction and giving users what they want. Their after-sale support is genuinely phenomenal, polite, friendly, kind and patient and full of bear puns, and you can't help but walk away from the conversation with a smile. While TunnelBear of basics of what you need, they do have some cons though, being that you cannot use Netflix with it enabled, and your internet speed when connected to their VPN will slow down. So this not ideal for streaming or gaming, but I think it is an excellent choice for people who do limited browsing online and perform bare basics on the internet.
Like the other VPN providers on this list, TunnelBears security logs contain no vital information or IP addresses, no DNS queries and no monitoring of what applications you may be using on your PC or what sites you might be visiting. TunnelBear has reliable encryption that has zero data leaks. What does separate TunnelBear from others though is that they are independently audited and have been doing so for three years, going so far as to publish the verified results on their site for customers to see. Complete transparency is a huge advantage with providers.
---
TorGuard VPN

+ Optimized for torrent downloading          -Streaming Netflix is an extra charge
+ 7-day money back guarantee                 -3rd party app required for mobile
+ 3000+ locations
+ 55 countries
+ Heavily encrypted
Torguard is a VPN service that focuses more on torrent downloading. It's all in the name after all. However, that does not mean that they don't compete well with the other VPN providers on this list. They are hugely multi-platform, and you can get TorGuard on Windows, Mac, iOS, Android, Linux, Ubuntu, Chrome and Firefox. TorGuard also comes with a 7-day money-back guarantee, so there is absolutely no risk in trying it and seeing if it is right for you.
Having 3000+servers spread out across 55 countries gives you more options when downloading your torrents. The speed does drop a little but not enough to warrant a panic response. You'll still be able to keep doing your internet thing while TorGuard is activated and keeping your browsing habits safe. As with the other VPN providers, no logs, no IP addresses, no browsing history, is available and you remain entirely invisible to prying eyes. All data flowing through TorGuard is heavily encrypted and is more than a match for anyone trying to hack in. And if the VPN connection drops the automatic kill switch will be enabled blocking your device from accessing the internet, protecting your IP address and location.
However, TorGuard does have a few drawbacks, for Netflix streaming in a region of your choice you have to pay an additional charge which will give you a dedicated IP address add-on. It can be a hit-and-miss as not all regions work and the add-on is nonrefundable. The other negative that I don't understand is the requirement of 3rd party applications that are needed when using TorGuard on mobile devices. I start to lose a little confidence when my VPN provider is utilizing a 3rd party provider for other devices. If you were to be doing more torrent downloads than streaming, I would suggest TorGuard. Its primary focus is torrenting and it well optimized out of the box for such.
---
SurfShark

+ Affordable                                                       -Can't find of any
+ Adblocker and phishing automatically setup
+ Constant updates
+ 1000+ locations
+ 60 countries
+ Optimized torrenting
+ Bypass geo-restrictions
+ 24/7 after sale support
+ 30-day money back guarantee
SurfShark must be one of the most affordable and robust VPNs on the market. For a small monthly charge of $11.95, this VPN has a lot to offer in terms of flexibility. It is easy to install and quick to understand that even a beginner will able to get going within a couple of minutes after installation. It comes with unlimited multiple device support including Mac, iOS, Android and of course Windows. Like all your VPN providers Surfshark has a no-logs policy, no storing any information such as your IP address or traffic logs, you remain entirely anonymous. If you are extremely security conscious and worry about privacy online Surfshark also offers multi-hop connection. Multi-hop allows you to connect via two VPN's located in different countries to give that extra layer of security. It also comes with a built-in automatic kill-switch, so if the VPN connection drops, the kill-switch will activate protecting your location and privacy.
While all VPN's offer protection against pop-up adverts and other malware, at times, you might need to set up these parameters within the program itself manually. With Surfshark, the preconfigured settings are ready to use out of the box, protecting you against frequent phishing attempts and hackers. If you'd like more control though you can whitelist the sites you know are safe bypassing the VPN. Over a million web pages are identified as having some form of malware attached to them. With Surfshark's constant updates, you will always be protected with no additional input from your side. There is a drop in speed when connecting to the internet using Surfshark; however, it's nothing that you will notice. With 1000 servers spread out over 60 countries, you will always find a server close by to ensure your speed stays optimal for your browsing experience. You can even toggle between the fastest server and closest country for your convenience.
Torrenting and peer2peer networks have been optimized to the max for your downloading pleasure. They are giving you more options to choose from, and you can even incorporate your favourite torrent client with Surfshark to provide you with more safe and secure seeding options. Streaming from Netflix also works incredibly well, bypassing the geo-restrictions that it incorporates allowing to you watch content libraries from the USA, Germany and Europe. With excellent 24/7 after-sale support and a 30-day-money back guarantee, you'll find that this VPN is a dangerous predator towards its rivals and is on par with the leading industry standards.
---
Private Internet Access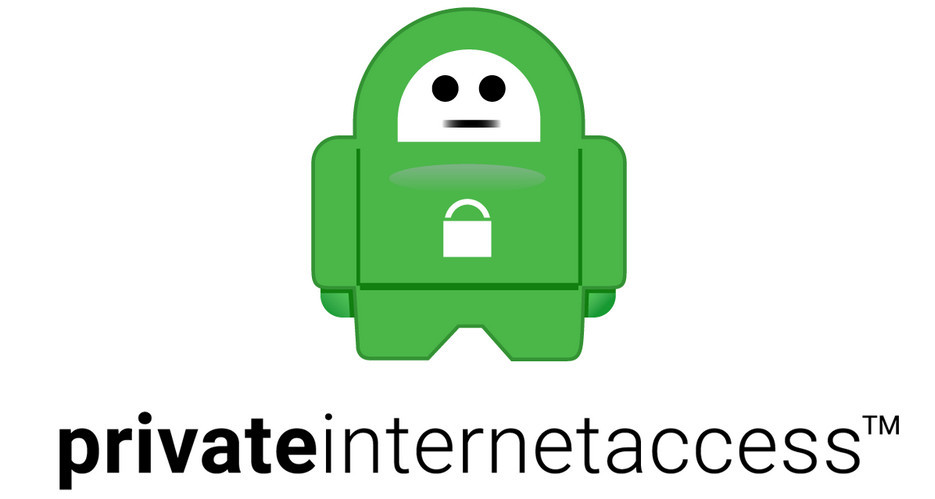 + Optimized torrenting                            -After sale support not great
+ Netflix streaming works                       -Live chat only for paying members
+ 7-day money back guarantee
Private Internet Access has been around since 2010. While other VPN providers are more popular these days, this little company still manages to pull through and get on these types of lists due to their primary offering and affordability. Don't expect something Like NordVPN or SurfShark though but for necessary and practical protection and available on multiple platforms, this the one you might want to consider.
Par the course, Private Internet Access has a strict no-logging policy, they do store your email address and payment data; however, this for their records only. All VPN providers store that data, but PIA is based in the U.S., which means they would have to hand over any data if the government comes knocking. It uses the entry standard encryption method to ensure your data is safe and secure and has an automatic kill-switch for your protection. They specialize in torrenting and offer decent speeds when connecting. Streaming Netflix does work, but you will have to find the best server that works for you. If you live in North America and Europe, then you are pretty much covered as the majority of PIA servers are located around there, but you will battle with connections around Brazil and the Middle East.
They offer 24/7 support but with one caveat. The live chat support is only available to paying members which is a bit of a letdown, and their 24/7 support can sometimes be, not so 24/7 at all. Sometimes, waiting a few hours before anyone responds, but once they do, they are quick to rectify whatever problem you might have. Private Internet Access has a monthly fee of $9.95, and comes with a 7-day-money back guarantee so if you need a very basic VPN, you think about this one.
---
IP Vanish VPN

+ Easy for beginners                   -Geo-restrictions
+ 1400+ locations                        -After sale support not great
+ 75 countries
+ Optimized torrenting
IP Vanish is a powerful, multiplatform VPN offering some advanced features for VPN professionals while also allowing entry-level beginners to dip their toes in with an easy to use interface.
IP Vanish enforces a complete no-logging policy, hiding your details, location, IP address and meta-data, ensuring that you are as close to invisible as you're going to get. IP Vanish uses the industry-standard encryption, AES-254, so all your activity remains guarded against others. IP Vanish also has an automatic kill-switch that immediately disconnects your internet connection if the VPN connection goes down, ensuring your complete safety. They have incredibly reliable speeds when connecting to one of their servers and offering 1400+ servers throughout 75 countries; you won't need to search long before you find the right server of your choosing. They allow complete torrenting with zero restrictions for those who love to go that route but with streaming from outside your country, it might not work. Since Netflix continuously updates its software to detect VPNs in use, it will be a trial and error to see if this will allow you to access other countries media content.
They offer 24/7 support. However, this is not as advertised, unfortunately. Currently, IP Vanish can be a bit slack on response time; hopefully, this is a short term thing. You should grab IP Vanish if you are on a budget and understand some of the advanced features that it offers or if you want some basic and straightforward protection.
---
Proton VPN

+ Information routed twice
+ No bandwidth limits on free plan
+ Torrent optimization
+ Bypass geo-restrictions
+ Good after sale support
+ 722+ locations
+ 46 countries
Proton VPN is a swiss-based company which has a proven track record in security. They are so hardcore that they route your information through multiple servers without even asking and at no extra cost, providing you with unprecedented safety and security. They are probably one of the best VPN providers out there if you would like essential protection as their free plan comes with no bandwidth limits. Never, have I ever seen a VPN provider offer a plan such as this, and they are on multiple platforms.
Like all VPN providers, they have an automatic kill-switch and a no-logging policy and reside outside of the U.S. This ensures that your data stays completely safe and secure as the U.S. has no jurisdiction there. They offer support for torrent downloading, and you will be able to stream Netflix U.K., and Netflix U.S. provided you are using a paid plan. With 722 servers across 46 countries, you will always find a server for any requirements.
They do not boast 24/7 support, but they are reliable. To play it safe ProtonVPN state that they will reply to support queries within 1-2 days but usually, it's within a few hours. Their staff is also well trained, polite and knowledgeable. Since there is no risk involved, I would highly suggest trying out ProtonVPN as you have nothing to lose and a lot to gain.
---
Windscribe VPN

+ Generous free tier +10gb               -Not as much offered as other providers
+ 50 countries
+ Honest and straight forward
Windscribe is a Canadian based VPN provider that has been on the scene for some time. They offer a very generous free tier, allowing you to use their service and locations in 11 countries for 10GB per month but this does not include the servers for streaming. Their paid-for plans will enable you to a variety of servers located in 50 countries all with pretty reasonable speeds.
The Canadian based company also has a no-logging policy, and you don't even need an email address to sign up. You can download the client from their site and get started. It also has a kill-switch that will prevent your IP address and location from being exposed in case the VPN connection goes down. They offer everything that other providers offer. Your data is solidly encrypted, and there are no data leaks.
Windscribe is free, and you get 10GB a month, they reside in Canada, so you don't have to worry about data theft and if you check out their FAQ's they are pretty honest and straight forward. They never claim that you will be 100% anonymous like other VPN providers do. It is simply impossible for that happen, after all. The fact that they are honest about that should be an indication of the type of company they are. If you really cannot afford a VPN or want to see how they work, I would suggest Windscribe.
---
BullGuard

+ Based on NordVPNs network              -16 locations
+ Excellent speed                                   -Weary of security breach with NordVPN
+ Easy for beginners
+ Bypass geo-restrictions
+ Independently audited
+ NordVPN's update will be for BullGuard as well
Bullguard VPN is based on NordVPN's network, has excellent internet speeds when connected and is compatible with Windows, MAC, ioS and Android. BullGuard has a straightforward interface which will make it easier for beginners to understand and start using immediately. Their servers are limited though, offering only 16 potential locations for you to connect to; however, using these servers will grant you access to Disney+ and Netflix US. It provides simple protection right off the bat, leaving you with the freedom to browse at your leisure, knowing that you are safe.
Like all the other VPN providers, BullGuard does not keep any logs of your browsing history, IP addresses or session times. The only thing they have is email addresses and payment options from when you created your account. Being based in Panama, they don't have to release any information to outside authorities provided there was any information to give away in the first place. Also, built-in with an automated kill-switch, protecting you and your privacy in case the VPN connection drops.
Being independently audited is also a good sign, indicating that the company has nothing to hide. Based off of NordVPN's network one has to keep an eye on BullGuard due to the security breach that happened to NordVPN in 2018, but this also means that whatever upgrades NordVPN gets, BullGuard will most likely receive the same.
---
How VPNs Work
In most recent years, our privacy has become of utmost concern. We were discovering that companies are selling some forms of our data to 3rd party marketers. However, not surprising it shouldn't be allowed to slide, and we must keep ahead of the curve when it comes to protecting ourselves online by hiding your location from those who seek to exploit you.
Companies monitor the types of activities, including browsing Facebook, chatting online, downloading video games, downloading applications on your phone. When uploading your pictures to specific sites like Instagram, even communicating on Whatsapp now, is tracked, information stored on a server just waiting for the right buyer and the right price. Ever wonder how some adverts pop up at just the most convenient time when you are browsing, and you're sure that you've only just started looking it up? Corporations use this type of technology and methodology these days. A little shady yes but you can't deny it gets the job done, and it's one of the reasons it is so important to use a VPN wherever you are, from office to a coffee shop or your home. Use a VPN in South Africa to ensure privacy and remove geo-locking limitations.
The ability to mask or "spoof" your location is incredibly valuable for a variety of reasons, first one being, privacy, however, additional benefits range from hiding your location from corporate companies, companies like Google and your ISP. They track your movements online and display suggestive ads based on the web pages you've visited or your online search history. Not to mention all your user data is stored online, and the chances are someone's got it and could quite possibly sell it. An added benefit of using a VPN though is bypassing specific streaming sites which use geo-location restrictions such as Amazon Prime or Netflix, giving you access to a wider variety of content.
Using a VPN dramatically reduces the risk of privacy invasion, and limits the amount of your online search history that marketing companies may have access to via 3rd party corporations. Not only does it protect your privacy, but it also servers as an added security measure to prevent potential hackers from gaining access to your systems. It's an added degree of security to protect your data and privacy.