Network Marketing In South Africa is a common business model used by entrepreneurs. Affiliate marketing is on the rise thanks to the rise of internet and popularity of social media. Although both have been around for quite some time and people have a lot of knowledge on them abroad, Affiliate Marketing is somewhat of a new thing in South Africa.
People are more familiar with network marketing and because of that familiarity, they tend to confuse the two. While there are some common concepts between the two, they are completely separate and different. In this article we will be explaining the difference between the two types of marketing and which one with think is the best to use to make money
Network Marketing in South Africa
Network marketing is the business model where you sell products to people within your personal network. These can be family members, friends, colleagues or anyone you can reach directly. You buy from the parent company and then sell at a markup. Network marketing is also known as direct marketing, since you approach people directly to sell products to them.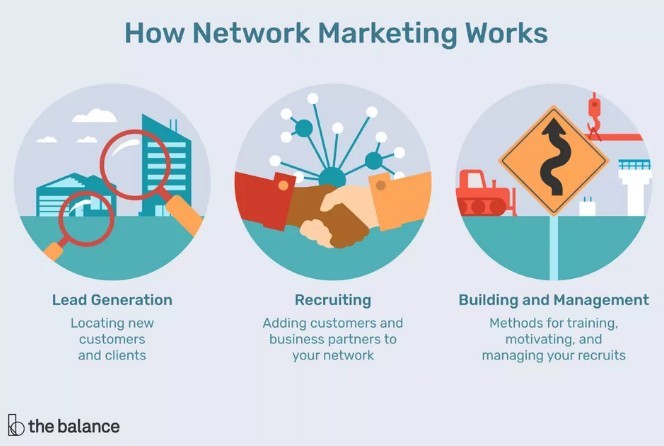 Often, the products sell exclusively through the network, and cannot be found in retail stores, so the customers can only buy either through you or through another member of the network. Examples of well-known network marketing companies and products in South Africa are Herbalife, Forever Living, and Avon.
Network marketing can have different structures. MultiLevel Marketing is a type of network marketing where there are multiple levels and you earn from everybody that you recruit, and people that they recruit beyond that. The business model is often looked at in a negative light, but it certainly works for some people.
Affiliate Marketing
Affiliate Marketing is the new model of business that is growing in popularity very quickly and with good reason. Is the business model where there marketer acts as an affiliate partner to a company that sells products. The marketer promotes these products to an audience and when people they refer buy the product, the affiliate marketer gets paid a commission.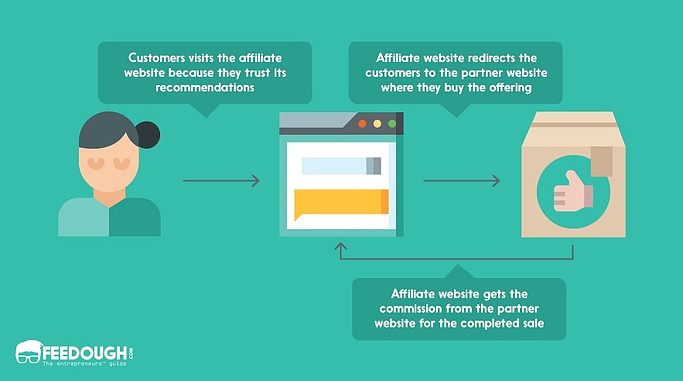 The main differentiator between Network Marketing an Affiliate Marketing is that affiliate marketing happens in the digital space. Network marketing on the other hand, involves direct interaction in a personal capacity between the marketer and the customer. An example of affiliate marketing is Amazon, which has the biggest affiliate program in the world. If you are a marketer and you share a product from Amazon with someone with your affiliate link, when they go to Amazon and buy that product, you get paid a percentage.
Comparison
Pros and Cons of Network Marketing
Network Marketing is a simple business model. It does not require any specific knowledge outside of training on the product that you are selling. You can also learn how to sell effectively and deal with people if you are in network marketing. The drawbacks of network marketing is that it is very difficult to scale the business. Because you are selling the products directly, you have to be more involved in your business and you can only be in one place at a time.
The biggest drawback is that you have to hold stock on you, so inventory management becomes a concern. You have to buy the stock before you can sell it so how much you can sell and market is also determined by how much money you have to put into the stock you keep. There is also the cost of having to deliver your products to your customers. The model works well over the short to medium term but it is not easy to scale the business and grow to reach more people.
Pros and Cons of Affiliate Marketing
There are many pros to Affiliate Marketing. Firstly, the business can be completely digital as far as the marketer is concerned. You promote products or services to your audience, and if they are interested, they can buy those products through your link and you get a commission. Because the business model is digital, you can do it from anywhere in the world, as long as you have an internet connection and a computer or smartphone. Another big plus is that you don't hold any stock and you bear no liability in terms of guarantees or returns of product.
With affiliate marketing, you are not marketing to people directly, you are rather pointing them in the right direction for something that they already want. So there is no pressure of having to convince people, the focus is more on being helpful to your readers and viewers, and getting compensated for that help. Because of the digital nature, you can also reach a much larger audience. If you manage to rank highly with an article in search engines, for example, that article can continue to give gain you referrals and give you a residual income for months or even years.
Related Article: 18 Affiliate Marketing Programs In South Africa
Affiliate marketing is also a fairly simple business model. It does however require some technology savvy. While this is second nature for younger generations who use social media and the web frequently, there might be a bit of a learning curve for people who are less accustomed to digital technology and are interested in the business model.
Another drawback to affiliate marketing is that you must either have an audience, or be ready to build one. There are, however, courses that are geared towards beginners like Wealthy Affiliate.
Which one is better?
All things considered. Affiliate marketing is the better of the two options because there is a lot less direct work from the marketer. That is also the reason why it is growing so rapidly in South Africa. Just a year ago, you could barely find 10 affiliate programs from South African companies. Today you can find more than 50 and the list is growing very fast. This attests to just how effective the business model is. It also presents big opportunity for those who are early to the market. Because the market in South Africa is small, there is less competition and it is easier to establish yourself as an authority.
Affiliate marketers who can build a good brand now in the less competitive market can possibly see a lot of success in years to come as the adoption of the business model rises rapidly and more South African traffic is sent to affiliates.
Future Possibilities.
Because affiliate marketing has such a large impact on the product purchasing decisions of users, in the near future, we will see the large retail companies like Pick n Pay, Shoprite and Spar launch their own affiliate programs.
In the US for example, the major retailers like WalMart, Target and Best Buy have affiliate programs. South Africa tends to follow international business trends so that is certainly the direction in which things are headed as more and more South African do their shopping online.