Payday loans in South Africa can help you out when you are in a tight spot financially. Sometimes you might be out of cash, and it mostly happens at the end of the month. Although you care a lot about the budget, some other expenses, such as doctors' fees or car repairs, get in your way.
Now you are thinking about where to get more money to do essential tasks. This is the time when you need a little extra money to get you through to payday. To help you out with a bit of extra money, payday loans are available.
Online payday loans are considered the ideal solution for this kind of situation. Now the question arises what a payday loan is?
What is a payday loan?
Payday loans are available on short notice. People use short-term, unsecured loans when they run out of money at the end of the month. As these loans are not large amounts, you have to repay the amount in one or two weeks.
The cost of this type of loan
Online payday loans in South Africa only involve small amounts paid back soon after they are taken out. Payday loans appear to be risk-free, but that isn't true. Keep in mind that the fees and the interest rates related to the loans are more than other types of loans.
So they come in the category of a bit of bit expensive solutions, but still, they are the way to get you out of the worst situation of not having money. If we talk about quick payday loans in South Africa, borrowers can be charged more than 5% interest in a month. 5% interest is a large amount in the eye of the borrower.
Along with interest, you also have to pay the administration fees. So if you want to get a R2000 loan, you have to pay over R400 fees. So in total, you have to repay R2400.
What do I need to apply for an online payday loan?
South African ID card
South African bank account where your salary for income is deposited
Your employment or self-employment status
The income should be regular that is received in your bank account.
The amount in your bank should be above a specific limit.
Proof of the latest payslips or bank statements for the last three months
Must be 18 years or above
Proof of your residence where you live.
List of Best Online Payday Loans South Africa
---
FASTA Payday Loans


FASTA Payday Loans always serve its clients when they require loan amounts. It is a great platform that enables you with loans from R500 to R10000. It is the official website that offers you additional financing along with payday loans. As the name implies, they offer fast online payday loans.
Instant Loans
It is a great website that provides instant payday loans within a few minutes. So you will not have to wait for a long time when you require money at short notice. When you receive the payment, you will also get the mail.
It is sent to confirm the information that you filled up on the site. Keep in mind that the time taken to transfer the amount to the particular bank is different from client to client. All the payment is usually transferred in minutes, but it may take three business days in some cases.
Easy to apply
You can easily apply on this website for quick online payday loans in South Africa. Before filling the application form, you must have all the required documents in your hand.
If you do not know about the required documents, you can search for the details they ask for on their website. Fill out the application and let them know which documents you need.
Customer experience
Fasta offers great payday loans in Africa with excellent customer service. Whenever you talk to any people in customer service, you will find a positive attitude towards the clients. In addition, the users also show their fantastic satisfaction with a smooth user interface.
Privacy and security policy
It is an outstanding payday loan Africa with favorable privacy and security policy. The company is equipped with comprehensive encryption technology where all the data of the users are safe and secure.
The company also has a secured process set of protocols and other computer safeguards to ensure that all the privacy laws are followed.
Pros and cons
Pros
Can provide loans up to R10,000
Easy to use interface
The loan is transferred instantly to your bank account
Cons
---
LIME Payday Loans Online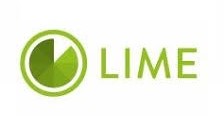 LIME Payday Loans is an online company that gives you a straightforward loan process. You just have to fill up an easy online application form for the payday loan.
After completing all the processes, you can apply for your loan. Afterward, you will need to fill out all the necessary information about yourself on the site, such as your contact information and employment information, etc.
The site will only ask you the details to process. After that, it grants the loan where you will be aware of your borrowed amount.
Flexible loan terms
Keep in mind that the repayment terms of your loan are dependent on your location and the lender. You will be asked to review the interest rates and fees you will be charged by your lender when you apply for the loan. The good thing is that they provide a repayment period of three to six months.
Instant deposit
The deposit from this website is fantastic where it just takes a few minutes to process the information uploaded on the website. After giving information, you will instantly connect to the potential list of lenders.
You must make sure that you have gone through all the terms and conditions of the lender before signing up for a loan.
Easy to use website
LIME Payday Loans Online is an incredible sight that is very simple and easy to use. It is considered to be a customer-oriented platform that always values the requirements of the clients.
You have to open the website, look for everything including fees, and interest rates. After that, all the processes would be easy and reliable.
Excellent Customer Support
LIME Payday Loans give you customer-friendly service to all its clients. You can quickly contact any of the lenders through the official contact from the website. The lender will approach and reply to you instantly.
Pros and Cons
Pros
The cash is instantly transferred to the borrower's account.
Provide you quick application process
Credits of all types are preferred
Cons
The possibility of high APRs
Visit Website
---
Wonga Payday Loans Online

Wonga Payday Loans is one of the most popular companies for payday loans in South Africa. So if you have any financial issue at the end of the month and do not have any solution, you can get out of it through this platform.
Reliable platform
Wonga is considered a certified and secure platform that gives you a safe gateway of loan transactions. They are one of the companies that have been around the longest and have a reputable track record with customers.
Affordable interest rates
Wonga offers affordable interest rates, which are very helpful in repaying the loan at the due date. They have a large customer base and can afford to be competitive, moreso than most of the lesser known companies. After the interest, their rates are relatively reasonable and you will be able to repay the amount.
On the other hand, if you are in a critical situation when your credit account is empty, you can ask your lender to extend the due date.
Quick and secure transactions
Wonga gives you a quick preview feature to review your details and application form before submitting it. The person from the company can also ask you whether you are well aware of the information or not.
When you agree to all the terms and conditions, you can submit your application form and details. When all is done, you will receive the borrowed funds in your bank account within one Business day.
Customer experience
Customers always love the opportunities and appreciate the customer service, which is fast and Secure. Customers also appreciate the attractive interest rates on this platform. Wonga is an excellent website that securely gives you small loan amounts.
Pros and cons
Pros
Fast and Secure service
Highly qualified and certified
All process is done online
The details of clients are perfectly secured
Cons
The highest loan amount is not very much.
---
MPOWA Finance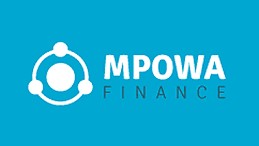 MPOWA Finance gives you fast deposits. On other websites, a high loan amount cannot be deposited quickly. It is good to contact your lender before applying for a loan if they offer fast deposits.
Easy application
The application process on this website is straightforward. They will get your personal information such as your ID proof, your age, your address, and other details.
Moreover, the company will also ask for your banking and credit details. After getting all the information and personal information, you will then connect to your potential lender.
3 Types of loans
MPOWA Finance offers three types of loans on its website: personal bank loans, peer-to-peer loans, and personal installment loans. On a personal bank loan, you can claim your borrowed amount from the bank.
In peer-to-peer loans, you can connect to your investor directly. A personal installment loan is only given when you have an excellent financial history.
Higher loan amount
On this platform, you can get a higher amount of loans. This website is a potential one that allows you high amount loans. So this website is ideal for instant loans of a Higher amount.
Privacy and security
MPOWA Finance always gives priority to the privacy and security of the customers. There are different privacy and security laws in their company where no one can read the personal data of their clients. This website gives full security of data with efficiency.
Pros and Cons
Pros
Ideal for applying for high amount loans
A quick and straightforward method
Advanced technology for protecting client security and privacy
Cons
Sometimes, it needs a down payment
---
How to choose the right website for online payday loans in South Africa?
It is challenging for you to find the potential website of payday loans, especially without any credit check. It isn't easy when you require approval right away. So you have to keep in mind certain features before selecting the website of payday loans.
Eligibility criteria
Payday loans in South Africa usually need you to fulfill different eligibility criteria. This criterion is important to configure whether you meet all the requirements to apply for the loan or not.
The eligibility criteria are different from the lander to the lander. For this purpose, you must check different websites and then select the one which is suitable for you.
On the other side, the lender will ask you to give monthly income details, your ID proof, documentation of the contacts, as well as the address. Some lenders can also ask you to provide your financial records, such as expenses or credit score.
Company reputation
In addition to its reputation, a company's growth is also important to consider. Keep in mind that you hear about the particular company from your friends or your business circle.
Any payday loan website that you are familiar with will provide you with reviews of customers who have used it in the past. Customer reviews are considered to be the best idea when we are thinking of getting services from a particular website.
APR (Annual percentage rate)
The lender should inform you beforehand of the annual percentage rate or interest rate of the loan amount you are applying for. List out all the potential lenders on your list and compare their annual percentage rates.
The interest rates may differ between lenders, with some offering fixed rates and others offering variable rates. You must understand this before signing up for a loan with a lender.
Conditions of use
Lenders send you the loan agreement once they approve your loan. Carefully read the entire contract.
You can contact their customer support if you don't understand any of the points. Make sure you understand all the terms and conditions before signing the agreement.
Funding time and approval
Now people also know about instant payday loans, and it means that you will get your loan in one day or sometimes in minutes. Use this method only if you are confident that your lender will transfer the body amount to your account immediately.
However, it may take one business day, but the lenders should approve the loans instantly to gain the trust of the customer.
Privacy
The payday loan company requires to receive the personal details of their customer. Although many people fear leaking their information, all these websites are equipped with a privacy policy. They cannot share your personal information anywhere outside of the website.
So your ID proof, your contact details, and your address are all secured. We all know very well that this information is sensitive, so it needs to be confirmed. So make sure that you choose that platform that has a solid privacy and security base.
FAQs
How much does a payday loan cost?
Keep in mind that the payback amount is dependent on how we go and what the interest rate will be offered by the lender. Many lenders will give you an interest rate of up to 5% per month; for example: if you borrow R2,000 for 20 days, you will pay an initiation fee: R265, an interest rate: R45.30, a service fee of R40. So the total amount you have to repay will be R2393.
In South Africa, are payday loans legal?
Yes, fortunately, payday loans in South Africa are legal, especially if you get the loan from a registered credit provider.
Repaying a payday loan: what's the best way?
Most payday loans are not long-term; they are short or unsecured loans but help you in critical situations. So you have to repay the loan at the due date, which may be after 20 to 25 days of getting the loan.
Conclusion
The primary purpose of online payday loans is to gain access to quick cash, especially when you are running short of money at the end of the month or in a desperate situation. In this post, you will get enough information about fast online payday loans in South Africa.
In this post, I have described top-class payday loans companies from South Africa from which you can choose according to your requirements. These companies are trustworthy, so feel free to get their services.
---
Next Article: Comprehensive Debt Review Guide