Short on cash? These short term loans might be able to help! Today, we decided to give you a breakdown of the 5 best short term loans in South Africa.
While the word "loan" might invoke a sense of dread in most financially savvy people, the reality is that at some point, most people will need some sort of loan for emergencies or to simply get ahead.
Especially now, as the world heads toward post-COVID-19 recovery, a short term loan can help you pay off big expenses or clear your credit card debts without paying high interest rates over a long period of time.
We've done all the research for you to help you sift through the hype and find a lender with the best repayment terms for short term loans in South Africa. So, let's dive in.
What is a short term loan?
In simple terms, a short term loan is a type of loan that you obtain to support a temporary personal or business need. Additionally, a short term loan is typically unsecured, meaning that it doesn't require any type of collateral.
So, instead of relying on the borrower's assets as security, financial institutions usually approve short term loans based on your creditworthiness, i.e. your credit score and affordability based on your income versus expenses.
The repayment time is usually within a few months or a year.
Top 5 short term loans in South Africa
Fasta

Fasta is another registered credit provider that offers a fast, self-service online application within minutes. You can get a maximum of R8000 that needs to be repaid in 3 months.
To apply, you need to provide your ID number, and proof of income going back 90 days. Once approved, the money can be deposited into your bank account, a virtual card, or an online cart
Repayment Days: 1-3 months
Maximum Loan: R8000
Minimum Loan: R500
---
Lime Loans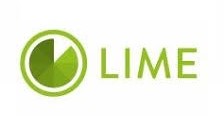 LIME Payday Loans Online is an incredible sight that is very simple and easy to use. It is considered to be a customer-oriented platform that always values the requirements of the clients.
You have to open the website, look for everything including fees, and interest rates. After that, all the processes would be easy and reliable.
Repayment Days: 5 to 55 days
Maximum Loan: R4500
Minimum Loan: R300
---
Boodle

Boodle has an interesting lending system.  For first-time borrowers, they limit the amount of money and the number of times you can get a loan. However, if you're good at paying back on time, they have a  ranking system they call the "SmileRank" which  will improve and you can then apply for more money over an extended period which means lower monthly instalments. You can qualify for up to R8 000 in cash and longer terms e.g., 2, 3, 4, 5 or 6 months.
Boodle loan applications take less than 10 minutes to complete and the 5-step process is easy to follow from start to finish. Documentation and agreements are easy to understand,  quotations are valid for five working days, and credit bureau enquiries are performed with your consent first.
Repayment Days: 5 to 180 days
Maximum Loan: R8000
Minimum Loan: R300
---
Finance27
Finance27 is one of the best short team loan providers in South Africa today. The company promises same day hassle-free approval. If you need money fast, Finance27 might be the right option for you.
All you need to do to get your application approved is provide your ID number.
Most of the loans they give out can be classified as a payday loans, so your first installment is due when your next paycheck comes in. The minimum loan application you can make is R500 and the maximum cap is set at R6000 regardless of whether you're a first time buyer or not.
Repayment Days: 61-65 days
Maximum Loan: R6000
Minimum Loan: R500
---
Wonga
Wonga is another great option. The lender offers flexible short term loans that can help you manage your cash flow. However, if you're a new customer, Wonga limits you to a fixed amount of R4000 and gives you 3 months to pay it back.
If you're an existing customer, on the other hand, you can get up to R8000, and repayment is needed within 6 months.
The application process is slightly more document-heavy. You would need to provide a registered and active cell phone number, your ID, bank account details, and proof of income. If there is anything else the lender requires, it will be communicated to you.
Repayment Days: 3 months for new customers, 6 months for existing customers
Maximum Loan: R4000 for new customers, R8000 for existing customers
Minimum Loan: R500
---
FinChoice
FinChoice's MobiMoney is a flexible short term loan that provides up to R10 000. The repayment terms are slightly more flexible, allowing you to pay back within 1 to 3 months.
The company also has a personal loan option where you can apply for more money—up to R40 000. The repayment terms are set at 6 to 24 months.
For either option, you would need to provide your ID number, cell phone number, and salary information.
Repayment Days: 1-3 months for MobiMoney and 6-24 months for a personal loan
Maximum Loan: R10 000-R40 000
Minimum Loan: N/A
---
Mpowa Finance
MPOWA Finance rounds off our list. Offering a speedy application process this lender is ideal for those unexpected emergencies.
Like the other options on our list, the application process is fairly straightforward. All you need to do is submit your documents online i.e. your ID, proof of income, and mobile number. Once approved you'll need to pay it back within 1 month.
One great thing about this lender is that you can apply for subsequent loans immediately. So, if the R8000 is not enough, you can apply for a different amount. Just keep in mind that your second application is separate from the first loan you take, so you'll be paying a separate interest on the second loan.
Repayment Days: 1-3 months
Maximum Loan: R8000
Minimum Loan: R600
---
Types of temporary loans
There are two types of loans that fall under the broad category of "short term loans." Let's take a look below:
Payday loan
A payday loan is a small amount of money that is repaid when you receive your next paycheck. The waiting time is next to none, as most people receive the money within an hour after approval. The only drawback with this type of loan is that the interest rates are usually high.
This is by design, as the interest rate is meant to discourage people from using the payday loan to pay back other debts, which can make matters worse.
Lines of credit (LOC)
LOC is another type of short term loan that works similarly to a revolving credit card. A LOC loan comes with a credit limit that you can tap into the line of credit as needed.
What requirements do you need to secure a short term loan?
Usually, for your application to be approved the lender will need you to provide your personal details, i.e. bank statement, payslip/ proof of income, ID, and residential address. Similar details are needed if you're applying as a business.
The great thing about short term loans is that you don't have to jump many hoops to receive funds, especially when you are in a time crunch. Now that we know what a short term loan is, let's take a look at the 5 best short term loans in South Africa.
Benefits & Disadvantages of Short Term Loans
Now that we've broken down the 5 best short term loans in South Africa, let's take a look at the advantages and disadvantages of getting one.
There's no denying that having access to cash quickly is a great thing. But if you're to remain financially sound, managing your debt effectively is key.
Advantages of Short Term Loans
Quick access to cash
No strict requirements – you can receive a loan even with bad credit, and it's unsecured so you don't need any collateral as security when you apply
Less interest – because the repayment time is short, it means you're paying interest over a shorter time
Disadvantages of Short Term Loans
Higher interest rates – Unfortunately, the duration of short term loans means the interest is generally higher than long term loans. As a result, you could end up paying a higher monthly instalment than you would on a longer term loan
Not meant to solve long-term financial challenges – short term loans are meant to be used as a short term solution for small financial issues
Untrustworthy lenders – many short term loan lenders get a bad rep because some of them engage in unsavoury behaviours such as hiking fees or increasing interest rates. So it's important to carefully read and understand the terms and conditions before you apply.
Things You Need to Consider Before Applying for a Short Term Loan
There are several things you need to consider before applying for a short term loan:
Affordability
Can you afford to take on this new debt? This is a very important question that you need to answer before you apply for a short term loan. If your finances are strained then getting into more debt will likely make your situation worse.
How Soon Do You Need the Money?
If it's for something that can wait then it might be best to delay applying until you're in a better financial position.
Is a Short Term Loan the Right Approach?
In other words, will the loan solve your financial issue within the specified time? It's essential that the loan aligns with whatever you're going to use the money for. For example, you cannot apply for a short term loan to pay for your bond.
Key Takeaways
Overall, you should only consider applying for a short term loan if you can afford to pay the money back within the specified time.
Moreover, because a short term loan is a hard inquiry on your credit—meaning it will affect your score somewhat, you'll need to really be sure that you need the money.
Lastly, avoid defaulting as this might put you in a worse financial position.
We hope our article has been informative and will help you make the best decision. Happy reading!